I made a salad skin 1mil coins »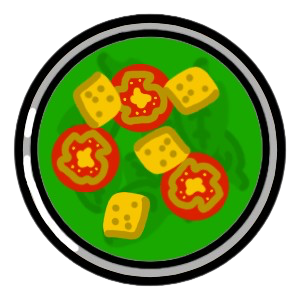 I mean… it isn't bad tbh I'd say it is quite good.
Uncle roger says what the haaaail
sword is rlly nice! u cud use some work on the skin, like rotating the leaves abit, move somethings around!
@Cosmos done, I rotated to the leaves and croutons.
Good skin but it can't have anything that says " saladshooter " because to get a skin with your name you have to be top ten in the leaderboard
Cool
maybe make it so you are looking into the bowl so it is more swordbattle.io theme
Maybe put some lettuce on the fork
It may just be me, but I feel like the skin needs to be more circular.
Perfect skin should get added @gautam add it
This topic was automatically closed 30 days after the last reply. New replies are no longer allowed.